E-learning courses: Learn how to create e-learning
If you are looking for a course where you can learn to develop e-learning or other digital learning, you have come to the right place.
If you are a teacher in a classroom and would like to have a professional upgrade and inspiration, our course in (digital) didactics might be for you?
We have helped people get started with e-learning for more than 20 years, and we love to teach.
We love to see the light turn on in the eyes of a student who has just had an "aha" moment.
Our courses are tailored to your needs, and we offer everything from half-day workshops, support punch cards to custom courses and programs that match your specific needs.
It may sound crazy, but all of our courses are on-site courses, where you physically meet with other people and learn to create digital learning.
Didactics and Communication Courses
On these courses, you will learn about learning design, process, and communication.
E-learning tools courses
On these courses, you will learn to use e-learning tools so you can create e-learning yourself.
Our experienced instructors will provide you with the necessary knowledge and skills you need and support you in creating effective and engaging e-learning.
All of our courses are offered as company courses where we come to you. You provide the training room and catering, and we provide good teaching.
Some of our courses are also offered as open courses. If there is no scheduled open course, please contact us if you want to be notified when we open for new registrations.
"I got in touch with Tomas Pødenphant Lund from Elearningspecialist in connection with needing new insights and refreshing my skills in the development and production of e-learning.
Did I get what I asked for?
No, I got MUCH more. Tomas manages to teach and motivate in a fresh, easy and humorous way. A rare quality. ON TOP of that, I got a huge add-on in the form of highly qualified sparring at a high level regarding learning and human psychology in relation to learning.
I can only give Tomas and Elearningspecialist my warmest recommendation if you want to do something with e-learning."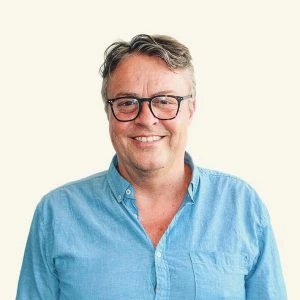 Niels-Erik Rask Wischmann
CEO Wischmann Innovation & Kunstgreb

Prices
Company courses
Our company courses cost 10,000 DKK per day, 6,000 DKK for a half-day (excluding VAT), regardless of the number of participants. We recommend a group size of up to 10 people.
You must have a classroom available with a projector/screen and internet connection. In addition, you must set aside a day to participate in the workshop or course.
We are happy to create customized programs where we can combine content from different courses. We also offer longer programs where we follow participants over a longer period while they use their new knowledge to develop learning materials. This is a great way to anchor the new knowledge and allows them to receive feedback along the way.
Open courses
We also occasionally offer open courses. Here we provide catering and venues. The price for open courses is 3,950 DKK excl. VAT (4,937.50 DKK incl. VAT) per participant per day.
We currently have no open courses. Contact us to be notified when we arrange new ones.

"The course on e-learning development has been an eye-opener for me. Before the course, I thought it would be a long and complicated process to develop e-learning, but thanks to this course, I now have the opportunity to train my employees in a much more flexible and effective way.
The biggest aha moment for me was how easy it is to create e-learning. I thought it would require a lot of technical knowledge, but it turned out to be incredibly simple.
The course has given me tools to create structure and overview in my e-learning projects and has helped me limit myself and focus on what is most important for the recipients.
I was originally a little worried that the course would be too theoretical, but it included plenty of concrete examples, tips, and tricks and opportunities to try things out for myself.
Just two weeks after the course, I completed my first e-learning module and shared it with my employees. I would recommend this course to anyone who wants to train their employees with the flexibility that e-learning offers. The course combines both the practical part with Articulate Storyline and the theoretical part on course design to ensure that recipients get the most out of the material."
Claus Helskov
Teamleder, Aarsleff.
(We put together a two-day course for Claus, consisting of one day of our Articulate Storyline course and one day of a mix of our "Course in (digital) didactics - Learn to design good digital learning" and "Course in E-learning production".)

Would you rather learn to create e-learning on your own?
Then you can learn more in our blog:
Getting started with Articulate Storyline.
Articles on creating good e-learning:
If you wnat to learn more about the technical aspects of elearning check out our Elearning FAQ.

PS. We do not offer a formal education in digital learning or e-learning. If you are interested in learning more about the use of e-learning in formal education in general, the Ministry of Education and Research has created a "Mapping of e-learning in higher education": https://ufm.dk/publikationer/2017/kortlaegning-af-e-laering-ved-de-videregaende-uddannelser
If you are looking for specific long-term education in digital learning, you can look at the master's program IT-DIDACTIC DESIGN at Aarhus University (https://kandidat.au.dk/it-didaktiskdesign). You can also read about the program on UddannelsesGuiden.