Development of custom Articulate Storyline template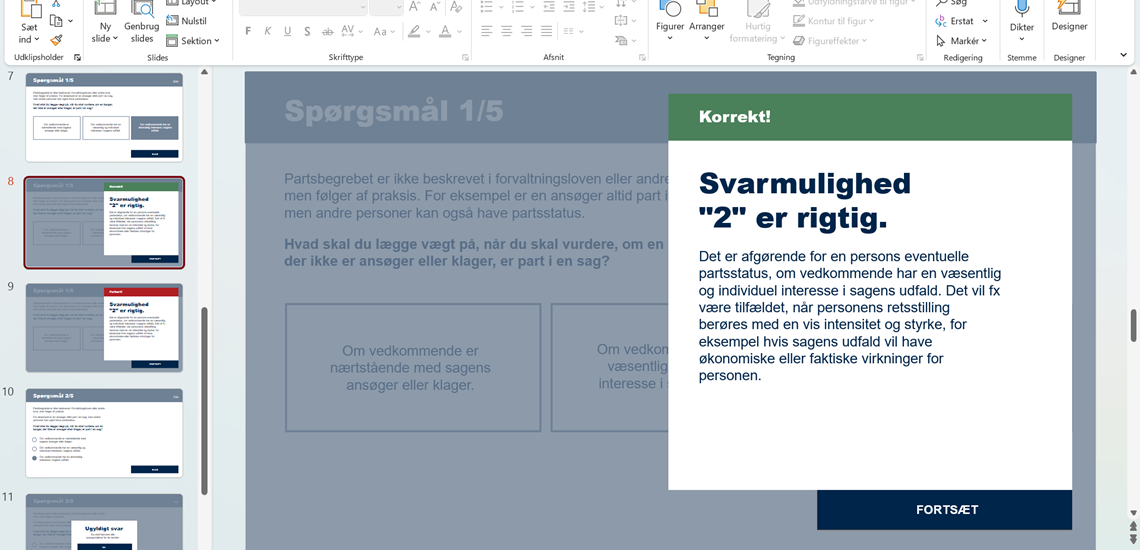 There's no need to reinvent the wheel each time e-learning has to be produced. We can create Articulate StoryLine templates for you, making it easier for you to develop, and at the same time ensure that the e-learning you and your colleagues develop matches your company's style guide.
What do you get out of it?
A professional template with your company's graphics, fonts, and colors. The template is based on our many years of experience developing and using templates.
The template includes, among other things, a customized player and a number of standard pages (start, end, and task pages).
The template can be shared with other users of the e-learning tool in your company or with external agencies.

Practical/process
You should send us your company's style guide with information about graphics, fonts, videos, etc. If you don't have a style guide, we can go far with using graphics from your website.
We have a short meeting (preferably online) of max. one hour, where we hear about your requirements and expectations for the template.
Afterwards, you will receive a draft of a few slides to ensure that the basic design is as you wish.
We adjust based on your feedback, after which we produce the rest of the template.
We run a final proofreading round, where you comment on the entire template, and we make adjustments where necessary, before you approve it.
What does it cost?
15,000 DKK ex. VAT.
Contact us to hear more.